Sent to you via Google Reader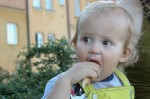 Photo: Leszek.Leszczynski
Are you likely to have more kids if you are rich or poor? Or to put this in econo-jargon: Are kids normal or inferior goods? (Reminder: When you get rich you buy more of a "normal good," and less of an "inferior good." And yes, the language of economics can be a bit cold.)
This is a question that's central to a debate between Betsey Stevenson and Bryan Caplan. Recall, Bryan is the guy who argues that having kids needn't be as expensive or time-consuming as we make them. Fair enough. But he then makes the leap to arguing that we should all have more kids. In her response, Betsey noted:
Caplan is entirely focused on the substitution effect: having kids becomes cheaper relative to buying TVs. So he says buy more kids, and fewer TVs. But what about the income effect? As people become richer, they tend to "buy" fewer children, not more. So there's an offsetting income effect.
In a follow-up, Bryan runs some regressions that he thinks suggest that Betsey is wrong to say that the rich have fewer kids than the poor. It's a brave person who debates Betsey on the data. And I think he's tying himself in regression knots, rather than getting at the issue.
Let's focus on the big picture. Here's a Gapminder plot showing that those of us born in rich countries have fewer kids than those born in poor countries: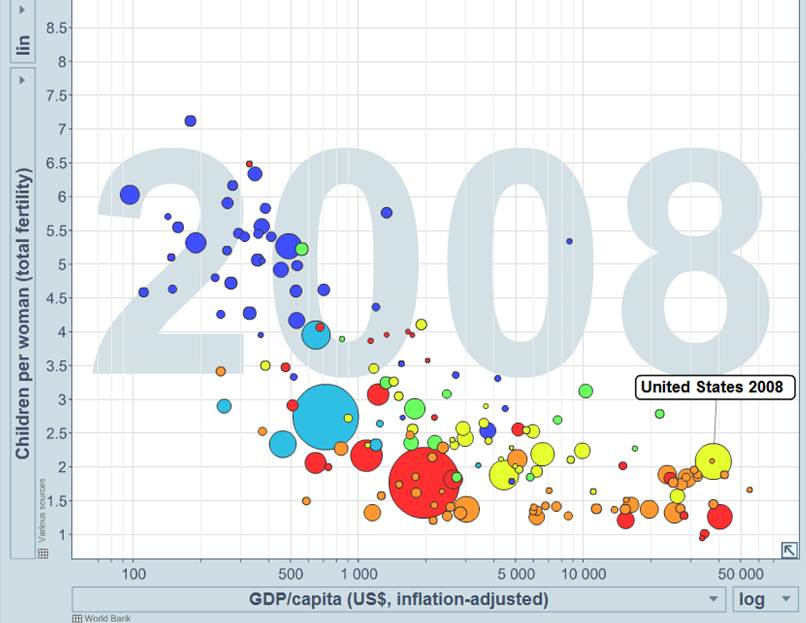 Or we could look at the time series evidence. Gapminder lets me trace fertility and income for each country since 1960. The plot below shows that as the U.S., China, India and the Asian tigers all got richer, in each case their people stopped having as many kids, too. For evidence on more countries, read
Sent from my iPhone